ECu ONLINE MONITORING
ELECTROLESS COPPER BATH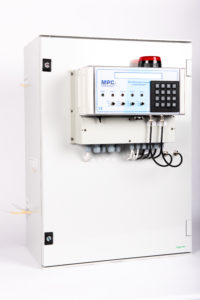 In this part we will present our device, product of MPC. It is an Electroless Copper Bath analyzer for online monitoring. It automatically and continuously analyzes independently Copper, Formaldehyde and Caustic Soda to ensure your chemical process control.
    The ECu is our Electroless Copper Bath analysis unit. This system is designed to get a full management of your Electroless Copper Bath. This unit will completely pilot the analysis and the dosing of the different compounds giving an unsurpassed plating bath control.
    The main advantage of this unit is the independent analysis and control of the Copper, Formaldehyde and Caustic Soda.
    The ECu will manage the resplenishment of those 3 components based on each individual result. You get a better control compared to replenishment based on a single component analysis.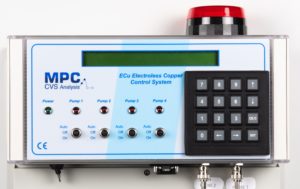 The Copper concentration is determined by Optical measurement
of light absorption and replenishment of the Copper and EDTA solutions are directly based on this measurement.
   The Formaldehyde and Caustic soda are analyzed by using pH probes and respectively Chlorhydric Acid and Sodium sulfite as reagents.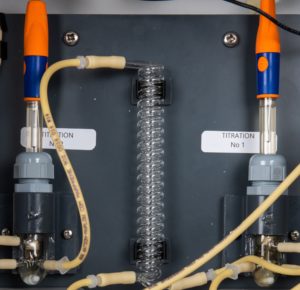 The ECu series are the perfect tools to ensure a constant online chemical process control. With this monitoring unit you will always keep the independent control of your Electroless Copper Bath components.